Intel's Q2 2022 earnings report today was uncharacteristically disappointing, but it also hid a new announcement: Intel is ending its Optane business entirely. During the earnings call, Intel CEO Pat Gelsinger clarified the vaguely worded announcement in the earnings documents, confirming that Intel will wind down its Optane business. The move incurs a $559 million inventory impairment/write-off. We reached out to Intel for comment on the matter: 
"We continue to rationalize our portfolio in support of our IDM 2.0 strategy. This includes evaluating divesting businesses that are either not sufficiently profitable or not core to our strategic objectives. After careful consideration, Intel plans to cease future product development within its Optane business. We are committed to supporting Optane customers through the transition."— Intel's spokesperson to Tom's Hardware.
Gelsinger said this marks the sixth non-core business Intel has sold since his arrival, including the recent sale of its drone business to Elon Musk's brother along with the sale of the SSD storage unit to SK hynix, generating $1.5 billion for investment in areas that are core to Intel's business. 


Intel used Optane memory to create both storage and memory products, and it has long been rumored to be on the chopping block. At its debut in 2015, Intel and partner Micron touted the underlying tech, 3D XPoint, as delivering 1000x the performance and 1000x the endurance of NAND storage, and 10x the density of DRAM.
Intel had already stopped producing its Optane storage products for client PCs, which makes sense as it is at the beginning of a multi-year journey to sell its NAND business to SK hynix. However, Intel originally retained its memory business for the data center, including its persistent memory DIMMs that can function as an adjunct to main memory — a capability only Intel offered. Those products will now come to an end, too.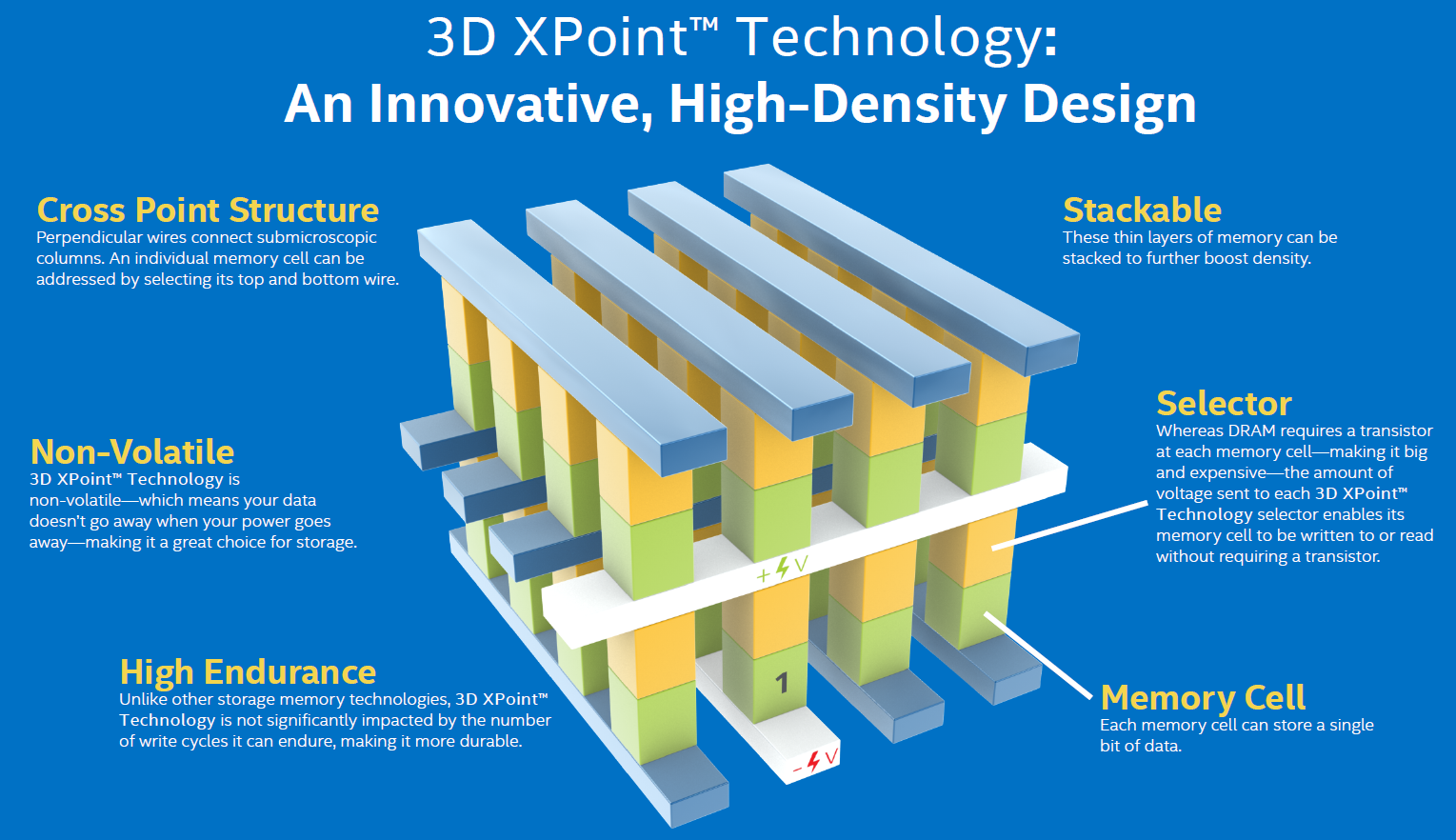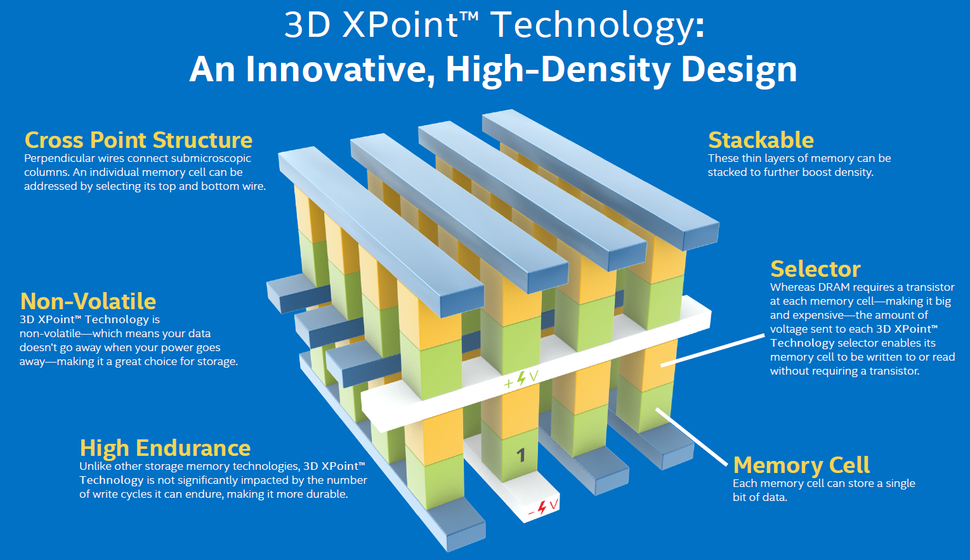 Gelsinger cited an industry shift to CXL-based architectures as a reason for winding down the Optane business, mirroring Intel's ex-partner Micron's sentiments when it exited the business last year. Micron was the sole high-volume fabricator of 3D XPoint, the memory Intel uses to make Optane, and the company later sold its 3D XPoint fab to Texas Instruments, leaving Intel with no production facilities of its own.
Industry watchers reported that Intel was serving existing Optane customers from its inventory that it amassed from Micron before the fab was closed, but that it wasn't actively fabricating the memory. Intel reportedly had several years of inventory on hand, perhaps explaining the magnitude of the $559 million write-off.
Interestingly, we saw the initial tests of Intel's next-gen DDR5 Optane memory modules, codenamed Crow's Pass, emerge just last week. These DDR5 modules were planned to debut with Intel's oft-delayed Sapphire Rapids chips later this year. That obviously won't come to pass. 
Instead, Intel will effectively pay $559 million to put an end to its Optane business.