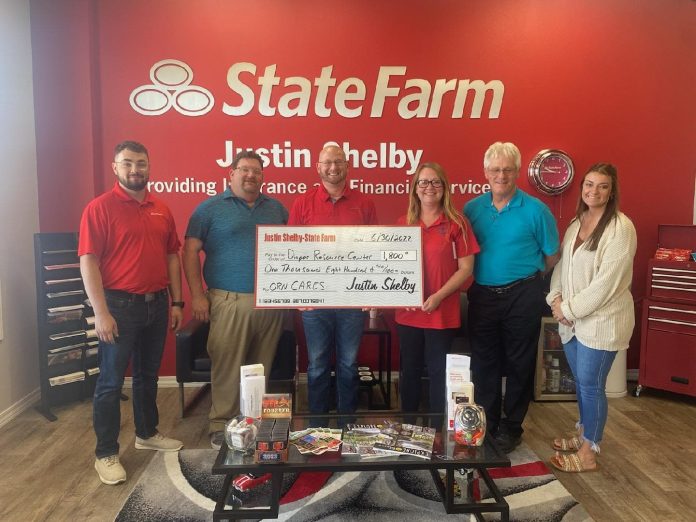 West Plains, MO. – In 2014, Ozark Radio Network formed ORN Cares to help give back to our local communities. Each year a committee selects a local non-profit group and ORN Cares fundraises for that group and also host the Annual ORN Cares Golf Tournament. Since 2014 ORN Cares has raised over $200,000+  that has been placed back into our area.
With the tournament being held today, we would like to highlight our Platinum Level Sponsor: State Farm Insurance Agent Justin Shelby. Shelby has sponsored ORN Cares for many years, and this year, donated $1,800 to the Diaper Resource Center. 
The ORN Cares Golf Tournament benefitting the Diaper Resource Center will be held on Friday, July 29 at the North Terra Golf Course in West Plains.
The Diaper Resource Center is an organization of volunteers which obtain diapers and give them to local nonprofit distributing agencies for their clients who have "diaper need". Along with disposable diapers, the Center has recently started a cloth diaper loan program. The organizations serves both children and adults in eight counties in south central Missouri (Howell, Carter, Douglas, Ozark, Oregon, Texas, Shannon, and Wright counties).
The ORN Cares Golf Tournament is a 2-man Scramble with Morning Tee time at 8 a.m. and Afternoon Tee time at 1 p.m.